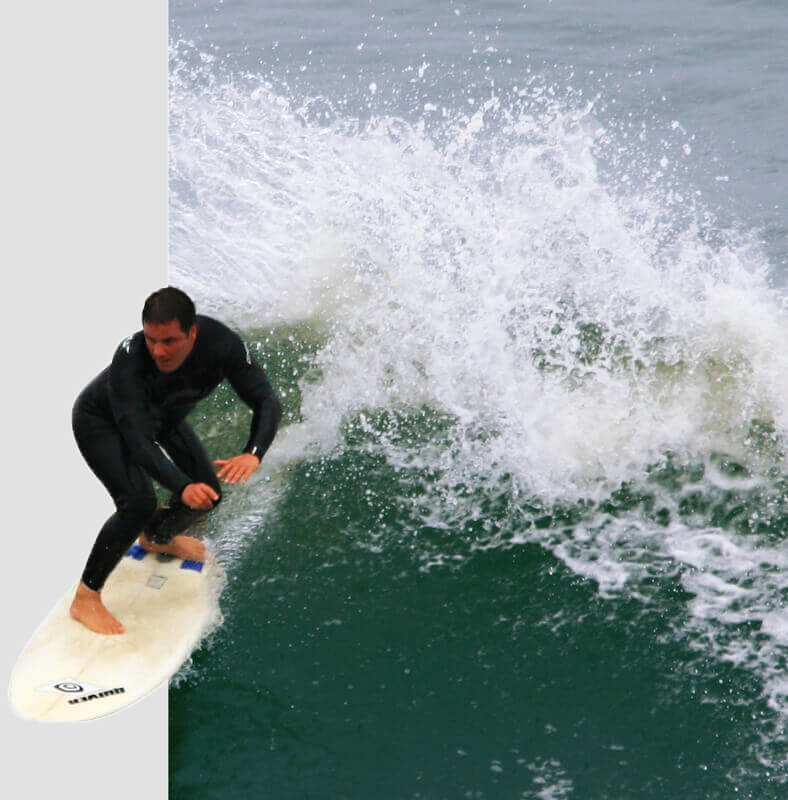 Waves Surf Camp Peru is the friendliest and happiest place to be in Punta Hermosa. We treat all of our guests as old friends and are eager to share not only our epic waves, but our wonderful hospitality and home cooked meals (tourist friendly) with you. We are here just waiting to share all of our local knowledge with our new friends. Our goal is simple; that everybody has fun and enjoys every moment in and out of the wáter with us. This includes ensuring the security and safety of our guests from transportation, to wáter safety, food safety, and beyond.
I have over a decade experience as a certified tour guide and surf instructor. I have been surfing the entire coast of Peru most of my life and truly want to share all that my beautiful country has to offer with the world. Not only do we want you to have a epic surf adventure with us, we want you to experience the wonders of Peruvian culture as well. We offer a wide variety of other culutral enriching activities such as trips to local open air markets, city tours, museums, archaeological ruins, night clubs, restaurants and more. You will not want to go home after staying with us.
We are strategically located in the center of all the major beaches in Punta Hermosa. Safe and secure with a laid back friendly vibe, there are security guards loacted thoroughout the town to ensure the security of our welcomed guests. Many local markets and amenitites are only a couple blocks walk away. Most importantly the beach is only steps away. We offer a relaxing peaceful vibe to chill after a long day of surfing. Breathe in the fresh ocean air as you lounge by the pool. We might even be BBQing if you come on the right weekend.
We truly strive to offer you the best surf experience of your life. If you are more of an intermediate to advanced surfer, or looking for more of a surf adventure we also offer surf trips to the north shore of Peru. There, warmer waters and hollow waves await you. Examples of some of our more popular trips include Chicama, Lobitos, Mancora, Cabno Blanco and more. We recommend at least a week or more to get the full experience, but we can accommodate any schedule. Contact us anytime for more details or to book your reservation.
Peru is an amazingly beautiful and mystical country. Not only do we offer some of the most epic waves on the planet, but some of the most legendary natural and archaeological treasures in the world. From the majestic Andes mountains, the mysterious ruins of Macchu Pichu, the Amazon river and rainforest, the unexplainable Nazca lines and so much more. As experienced tour guides with many contacts throughout Peru, we can also arrange any other travels, treks, or adventures you might be considering while visiting Peru. Popular tours we arrange include: Cuzco/Macchu Pichu, Arequpia, Colca Canyon, Ica, Nazca, Puno, Madre de Dios Tambopata, Iquitos etc. We can accommodate any budget and style of travel. Whether you prefer trekking through the jungle on a Ayahuasca tour, or enjoy pampering yourself with the finest hotels and restaurants Peru has to offer, we will make sure you have the best experience possible at the best value.